San Daniele ham (PDO) is a cured ham recognized product of Protected Designation of Origin. It is produced by 31 companies in the municipality of San Daniele del Friuli, in the province of Udine, according to the procedures defined by the relevant Product Specification that has the force of law. On the certified hams, the Consortium's brand is stamped on fire.
Gluten free – Milk free
During all stages of production, rigorous checks are carried out by qualified inspectors, in order to give a guarantee to the final consumers on the authenticity of the product, in full compliance with the regulations provided for by the DOP.
SEASONING: 16 – 24 months
WEIGHT: 9 – 12 kg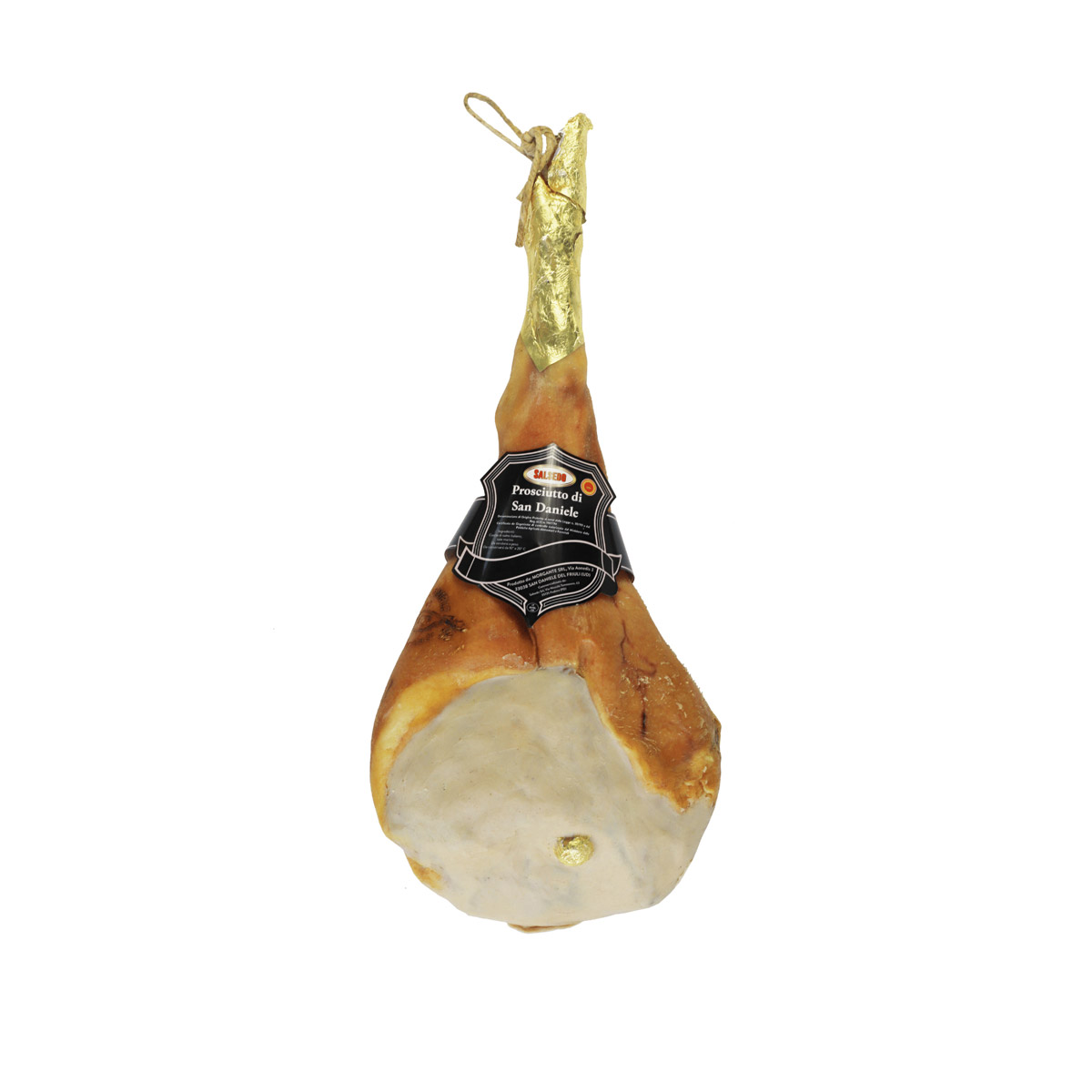 SEASONING: 16 – 24 months
WEIGHT: 7 – 9 kg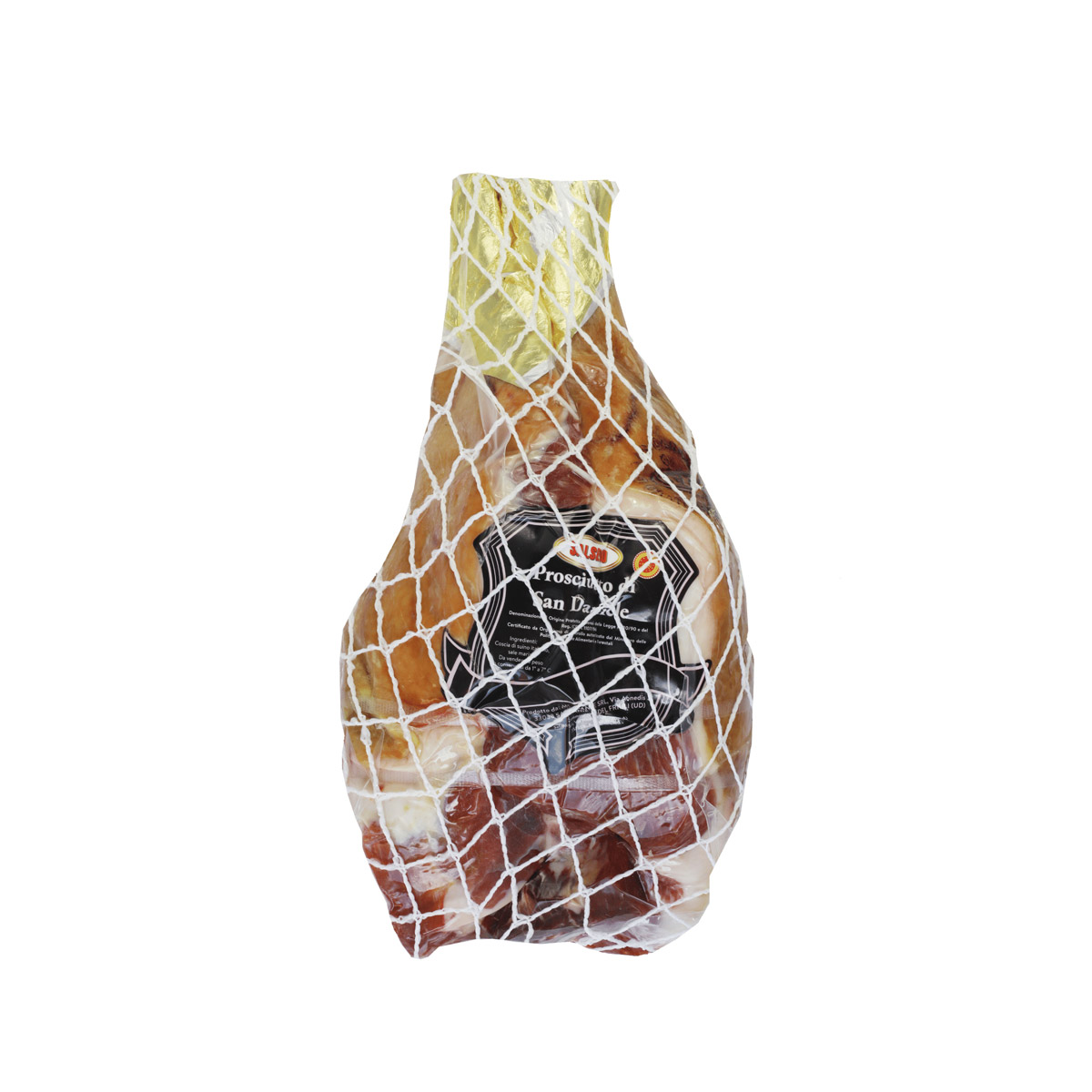 SEASONING: 16 – 24 months
WEIGHT: 7 – 9 kg